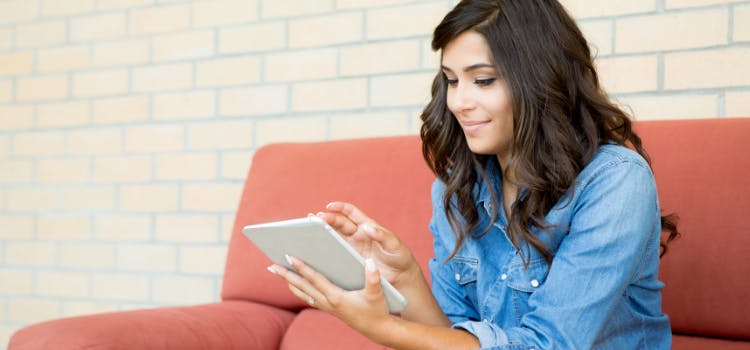 The truth about Buy Now, Pay Later
Last updated: 18 January 2022
Does  'Buy Now, Pay Later' (BNPL) deserve the seemingly bad rap it gets? Is Buy Now, Pay Later recklessly encouraging people to live beyond their means and disregard sound financial planning habits? Or is it a sensible way of budgeting within your income limits for those in need of an immediate retail hit?
We've asked our Credit Savvy members what they think about this popular payment method, and the results are not what you'd expect…
Let's take a dive into the vast BNPL financial sea…are these waters balmy and clear, or rather murky and shark-infested?
The results are in…
76% of our members have used BNPL in the last 12 months with very mixed feedback.
74% use BNPL on purchases under $100, while 84% estimate their total spend is under $5,000.
The most common BNPL purchase categories amongst our respondents included:
Clothing and footwear (65.7%)
Personal tech (38%)
Furniture and soft furnishings (35.8%); and
Beauty/personal care products (29.3%).
And that's just a taste of the juicy results!
Buy Now, Pay Later explained…
The idea of paying off an item in instalments isn't anything new. Boomers will reminisce that in the day, you could pop an item on lay-by for several months, paying it off in regular intervals. The difference was that you didn't physically receive your new threads until you had paid off every last cent. BNPL is therefore a payment option perfectly suited to the Now Gen seeking instant satisfaction. Despite this, in most cases BNPL will not help you build your Credit Score and could in fact damage it if you are not on top of your repayments.
Today, most BNPL providers don't make you pay any interest for using their service, instead charging merchants a percentage of each transaction and then hitting up the consumer for late fees if instalments aren't paid on time. Therein lays the trap it would seem. Missing payments can damage your Credit Score as BNPL is linked to your credit or debit cards – meaning that if you don't have enough funds available to make a payment, this could lead to a negative event on your bank statement or credit card. And this is most definitely taken into account when calculating your Credit Score.
The 'OMG 👁❤️ BNPL' Crew…
The two age groups that are the biggest users of BNPL are Gen Z's and Millennials. This generation of young people aged between 9 and 40 are doing things differently when it comes to managing their finances. Primarily available via an app on your smartphone, the many BNPL platforms are perfectly suited to tech-savvy young Aussies embracing new payment options…and in growing numbers.
The main advantage is that consumers can acquire an item immediately, which they might normally have to pay for in one go, therefore spreading the cost of their purchases over fortnightly or monthly instalments.
Our Credit Savvy members say Buy Now, Pay Later is:
"A way to purchase items you can't really afford right now"
"A good backup option when you may need to buy something but may not have the total funds available yet – such as waiting for the next pay packet to clear".
Unlike credit cards, BNPL helps users avoid interest charges, security concerns and is considered "an easy way to purchase without needing to enter credit card details with multiple stores" according to one of our Credit Savvy members.
Furthermore, 43% Credit Savvy survey respondents claimed BNPL actually helped with their monthly budgeting as they know how much is coming out and when, and there is also an end date to the instalments.
As one Credit Savvy member stated it is:
"A way of splitting payments and budgeting your money that has an impact on your credit".
The 'Nooooo' Collective…
So what say the nay-sayers? Quite a bit actually! One of the greatest concerns of our Credit Savvy members is that BNPL is an "unregulated form of credit that preys on the vulnerable."  Many members believe that legislation urgently needs to be introduced as non-payment will result in late payments and collection fees for BNPL users.
Almost 30% of our respondents say that they had incurred fees and charges – although the majority of fees were valued at less than $50, with only 1% of people being charged in excess of $500. The main players charge late fees from as little as $5. As one of our members suggests it "May be quick and convenient, but can be a real trap with late fees".
Other providers will charge establishment and monthly account management fees in addition to late fees and charges. If you are in a situation where you use your credit card to make your repayments, that's when the debt can add up quickly, as you can end up paying credit card interest as well. Another of our members sums it up by saying BNPL is "Handy but dangerous for some people and can lead to financial trouble".
Be cautious diving in…
So is BNPL the undisciplined domain of the smashed avo-eating, selfie-obsessed, job-hopping, feedback-craving Millennials who expect immediate satisfaction in every part of their life – particularly when it comes to their consumer spending habits? Or are BNPL users instead modern, enlightened, individuals with superior financial management skills compared to older Aussies?
We'll let you weigh up the swimmers in this pool, but we do suggest you proceed with caution. If you do intend on jumping into the BNPL whirlpool, pop on your floaties to avoid drowning in late fees due to non-payment of instalments, which will ultimately adversely affect your credit score and credit file.
Be warned swimmers, hazards lurk beneath the BNPL surface!
Check out your credit score and credit file for free with Credit Savvy. You can also compare your score to other Credit Savvy members!