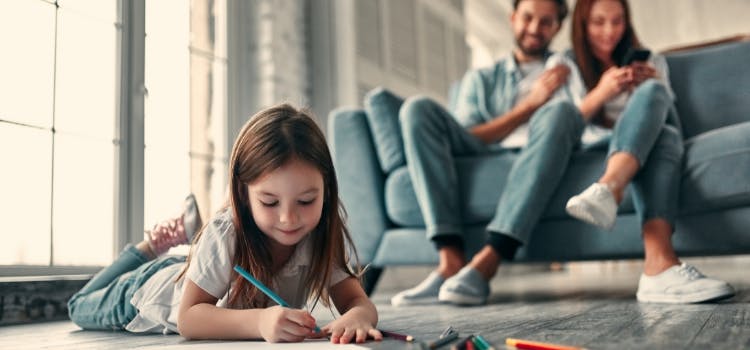 How to prepare yourself before refinancing your home loan
Last updated: 12 May 2022
There could be many reasons why you've decided to refinance. With the RBA's interest rate increase – you may be considering refinancing before interest rates rise again. Perhaps it's time to downsize or leave the city behind? No matter what your reason is, here are 5 things to help you prepare for the refinance process.
1. Check and track your credit score
Simply put, your credit score is a number that represents your credit reputation. The higher the score, the better you may look to lenders. That's why it's important to know your credit score and what's on your credit file, so you can check for accuracy and correct any mistakes before you start the refinance process.
Remember, lenders want to know that you have a history of making your repayments on time. If you have missed a payment or had special arrangements in place during COVID, check your credit report to see if it's been accurately reflected. Although financial hardship arrangements – eg. deferring payments on your mortgage – were not reflected on credit files at the time, hardship repayments information will be reflected on credit files from 1 July 2022.
Check your credit score for free
2. Work out your current situation
How much is your home worth now and how much equity do you have? Equity is the difference between your property's value and the amount you still owe on your mortgage. It is also one of the things lenders look at when assessing the risk of lending you money.
The higher the equity you have on your home, the better the chance that you'll get a competitive deal.
Your lender could require you to pay Lenders Mortgage Insurance (LMI) if the equity amount is less than 20% of the property value, after accounting for refinancing costs. So, weigh up your options carefully as this amount can be hefty which may defeat the purpose of refinancing.
Property prices have risen in most areas in the past few years and although prices in some areas have softened recently, you may have more equity in your property than expected. If you have been paying LMI, an increase in equity may mean you could secure a rate without LMI.
Take a look at your existing home loan and review some of the key factors:
How much is owing and how much you have paid off
Your current interest rate and any special features; e.g. fixed rate, redraw facilities and offset accounts
Your repayment amount
Any fees and charges for switching
3. Start paying off your debts
You may have qualified for your home loan years ago, but that doesn't mean you'll be able to refinance, especially if you've acquired other streams of debt during that time.
Refinancing essentially is the same as getting a new mortgage: showing the lender that you're a responsible borrower is crucial.
Pay off your debts early and reduce any credit limits you don't need well before you start the refinance process. Calculate your debt-to-income (DTI) ratio and take proactive steps to reduce it by making regular and larger repayments to outstanding debts.
4. Get yourself organised
With tighter lending conditions, banks and lenders are putting more focus on your living expenses and spending habits.
Discretionary spending on Netflix, Uber and Afterpay could impact your chances of approval.
Make sure you have a budget in place and try to eliminate unnecessary spending where possible. With interest rates predicted to continue rising, factoring in rate hikes to your budget is prudent. Take a look at our repayment calculator.
Saving regularly each month can help to show lenders that you are spending within your means and that you have a buffer for potential rate rises.
5. Get your home looking in tip-top shape
As part of the home loan refinance process, your lender will likely want to have your home valued. To help add that extra value to your home, make sure you present it as best you can to help lower your loan-to-value ratio (LVR).
There are many ways you can increase your chances of getting approved for a refinance loan, so start improving your financial position today and make the necessary lifestyle changes to put your best foot forward when you apply.
Want to learn more about refinancing? Head over to the Learning Hub and get started today.