Tips that could help you get approved for a personal loan
Last updated: 27 July 2020
Whether you're looking to consolidate your debt, kick off home improvements, buy your dream car, or plan your fairy-tale wedding, a personal loan could help you achieve your dreams sooner and these 4 tips could help improve your chances of getting approved for the personal loan you desire.
1. Make sure you meet the eligibility criteria
While every lender has different eligibility criteria for each type of loan they offer and their own credit assessment process, here are some of the basic requirements you'll have to meet in order to qualify for a personal loan.
You are 18 years or older
You have a regular source of income and you meet the minimum income requirements
You are an Australian citizen, permanent resident of Australia or you hold an eligible visa
You can provide documents of your financial situation
2. Improve your credit score
Most banks and P2P lenders utilise credit scores and credit file information as part of their credit assessment process. To show your lender that you're a responsible borrower, start by making all your current repayments on time and in full, as late payments can hurt your score, limit the number of credit enquiries and ensure your credit report is accurate and up-to-date.
Haven't checked your credit score yet? Sign up to Credit Savvy to get your credit score and credit file information for free today!
3. Get your finances in shape
Review your spending habits and make the necessary changes to your lifestyle to show the lender that you are spending within your means. If you have any outstanding debts, try and make extra repayments to reduce the amount of debt against your name, as a high debt-to-income ratio could be marked as a red flag that you might struggle to make your repayments.
Lenders also like to see that you're saving regularly, so set a budget plan to save a set amount of money every week or month to demonstrate that you are likely to be able to manage regular loan repayments.
Here are a few articles to help get your finances back on track:
4. Apply only for what you need
Personal loans are meant to help you out in the short term, not leave you with long-term debt. Applying for a high loan amount that you don't need could be the difference between being accepted and being declined for the loan, so make sure you carefully work out the amount you need based on your circumstances.
Need to crunch some numbers? Check out our personal loan calculator to work out your repayments and the interest rate you could afford on top of your outgoing expenses.
Remember, before signing a credit contract, always read the entire document carefully and check all the details and fine print so you are not caught out by unforeseen costs.
Ready to start comparing personal loans? Here are a few to get you started!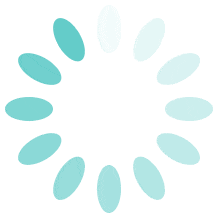 Want to learn more about personal loans? Head over to the Learning Hub and get started today.
Advertiser Disclosure
~Comparison rate is calculated as indicated. WARNING: This comparison rate is true only for the examples given and may not include all fees and charges. Different fees, terms, or a different loan amount might result in a different comparison rate.
This is an information service only and any information displayed is not to be taken as a recommendation for you to take out a particular product. Where Credit Savvy displays credit products that you may be eligible for, this means that the lender has indicated that applicants must at a minimum meet this credit score as part of the product criteria. Credit Savvy does not take into account your objectives, financial situation or needs when displaying any products on its website.
Products shown are only a selection and not representative of all products in the market. All loan product applications are subject to the provider's credit criteria, approval and terms and conditions. Conditions, fees and charges may apply. Interest rates are subject to change and some products may have lower introductory rates which revert to higher rates after a set period of time. You should consider your own objectives, financial situation and needs, along with the product's terms and conditions, before making a decision to apply for a product. Once you click on a link or apply for a certain product you will be dealing with the provider and not us. We do not accept any liability in respect of any product from any provider.
The 'Sponsored Featured Product' is a paid promotional placement. Credit Savvy receives payment for displaying the products on its website. The display or order of products (including any 'Sponsored Featured Product') is not an indication of product ranking or suitability. Commercial arrangements we enter into with providers (including any payments we receive from them for displaying their products) and other factors may influence which products we display and in what order.
Credit Savvy endeavours to provide accurate information and no responsibility is taken for errors or oversights. The results from any calculations, such as indicative monthly repayments, are estimates only and should be used for general information purposes.