Time for new wheels?
Last updated: 24 October 2018
Australia is a nation of car owners, with ABS data released this year showing that there are 775 motor vehicles per capita.  While that number puts us up there with the highest in the world, it is somewhat encouraging to see that the same data shows that the average age of an Australian car to be 10.1 years old.  While common sense might suggest that holding on to a car for as long as possible means you will get the most value out of it, there are often very good reasons to sell your existing vehicle and buy another.
Your lifestyle has changed
If you have held on to your car for 10 years, chances are your life looks a bit different today compared to the day you bought it.  The family could have grown, or the kids may have left the nest, or you may not be covering as much distance as you used to.
Your car is a money pit or needs a major repair
If your car breaks down on a regular basis, it might be time to sell.  Beyond the repair costs, the time and inconvenience should also be factored in, as well other means of transportation costs when your car is out of action.  If a major repair looks like it will cost anywhere near than the value of the car, then it's time to move on.
Lower fuel efficiency
Improving fuel efficiency has long been a focus for car manufacturers, and newer cars generally use less fuel.  If you're clocking up lots of kms every year, then the savings you make on fuel may justify buying a more recent model.
The age of your car makes insurance more expensive
You can only hold onto a car for so long, over time this will start to drive up the cost of your insurance.  The older a vehicle gets, the more likely they will be involved in an accident, so this may be factored into insurance premiums.
Want to start comparing the current car loans in market to suit your financial needs? Here are some to get you started: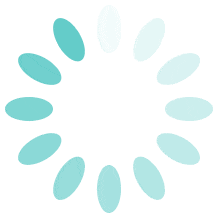 Important Information
~Comparison rate is calculated as indicated. WARNING: This comparison rate is true only for the examples given and may not include all fees and charges. Different fees, terms, or a different loan amount might result in a different comparison rate.
Products shown are only a selection and not representative of all lenders or products in market. All product applications are subject to the provider's credit criteria, approval and terms and conditions. Conditions, fees and charges may apply. Interest rates are subject to change and some products may have lower introductory rates which revert to higher rates after a set period of time. You should consider your needs, along with the product's terms and conditions before making a decision to apply for a product.
Once you click on a link or apply for a certain product you will be dealing with the provider and not us. We do not accept any liability in respect of any product from any provider.
This is an information service only and we do not provide advice or take into account your personal circumstances, financial situation or needs. The display or order of products (including any 'Sponsored Featured Product') is not an indication of product ranking or suitability or a suggestion or recommendation based on your personal information, requirements or eligibility. Commercial arrangements we enter into with providers (including any payments we receive from them for displaying their products) and other factors may influence which products we display and in what order. The 'Sponsored Featured Product' is a paid promotional placement.
Credit Savvy endeavours to provide accurate information and no responsibility is taken for errors or oversights. The results from any calculations, such as indicative monthly repayments, are estimates only and should be used for general information purposes.