The beginner's guide to refinancing your personal loan
Last updated: 09 October 2019
Refinancing your personal loan simply means replacing the loan you currently have with another loan from either your current lender or a different lender.
Why should I consider refinancing my personal loan?
If you have multiple debts on the go and are struggling to manage all the payments, refinancing and consolidating those debts could help you get your repayments under control. For example, if you have an existing personal loan and an outstanding credit card balance, you could consolidate these debts into one personal loan. This means that instead of making multiple payments each month, you only need to worry about one consolidated loan. If the new personal loan has a lower interest rate than your existing loan and credit card, you could also pay less in interest over the life of the debts.
Another reason to refinance is to get a better deal. If you've improved your credit score or your financial position since you took out your current loan, you may be able to get a new loan with better terms, such as a lower interest rate. This means you could save money on the overall cost of the loan and you could even pay it off sooner.
How do I refinance my personal loan?
Before you start the refinancing process, make sure you know all the nitty gritty details of your existing loan. What is the balance remaining? What is the interest rate? What fees are you paying? What is the total cost if you were to stick it out and pay off this loan in full? Remember to make sure you factor in any break fees or early repayment fees that may apply.
Read more on what you need to know before refinancing your personal loan
The next step is to check your credit score to see where you stand. Make sure all the information on your credit report is correct. Incorrect information on your file may lower your credit score, so making sure everything is accurate and up to date will give potential lenders a clear picture of your credit history.
Check your credit score for free today
It's also a good idea to compare the offers in the market. You'll find lenders that will allow you to check your rate before you apply without affecting your credit score. You can start comparing at Credit Savvy's personal loan comparison service today.
Remember to do your own research and calculations to find out if you can save money by refinancing. If you need help crunching numbers, check out our personal loan calculator to work out your repayments.
Now that you have a full understanding of your current loan and the refinance options that are available to you, you're now in a position to decide whether to refinance your personal loan. Don't forget, you can always approach your existing lender and see if they can match the offers you have found elsewhere, so you may be able to get a better deal without having to apply for a whole new loan.
If you do go ahead and successfully refinance, ensure that your old loan is fully cleared and that the lender has closed your account to avoid any additional account fees.
If you're ready to start comparing, here a few personal loans to get you started: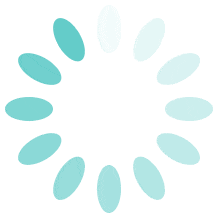 Want to learn more about personal loans? Head over to the Learning Hub and get started today.
Important Information
~Comparison rate is calculated as indicated. WARNING: This comparison rate is true only for the examples given and may not include all fees and charges. Different fees, terms, or a different loan amount might result in a different comparison rate.
Products shown are only a selection and not representative of all lenders or products in market. All product applications are subject to the provider's credit criteria, approval and terms and conditions. Conditions, fees and charges may apply. Interest rates are subject to change and some products may have lower introductory rates which revert to higher rates after a set period of time. You should consider your needs, along with the product's terms and conditions before making a decision to apply for a product.
Once you click on a link or apply for a certain product you will be dealing with the provider and not us. We do not accept any liability in respect of any product from any provider.
This is an information service only and we do not provide advice or take into account your personal circumstances, financial situation or needs. The display or order of products (including any 'Sponsored Featured Product') is not an indication of product ranking or suitability or a suggestion or recommendation based on your personal information, requirements or eligibility. Commercial arrangements we enter into with providers (including any payments we receive from them for displaying their products) and other factors may influence which products we display and in what order. The 'Sponsored Featured Product' is a paid promotional placement.
Credit Savvy endeavours to provide accurate information and no responsibility is taken for errors or oversights. The results from any calculations, such as indicative monthly repayments, are estimates only and should be used for general information purposes.