The beginner's guide to refinancing your home loan
Last updated: 12 September 2019
While refinancing your home loan may seem like a daunting task, in many cases the potential benefits can be well worth the effort. By refinancing you may be able to get a new loan with a lower interest rate, lower fees, and other features, meaning you could end up paying less over the life of your mortgage.
The refinancing process will differ for people based on their current loan, and which lender they are refinancing to, but will generally involve the same steps. If this is your first time refinancing a home loan, here are the basics on how to go about getting a better deal.
1. Find out all the details of your current loan
Get all the nitty gritty details of your current loan. This includes your balance outstanding, the interest rate, any fees that you'll need to pay, and any extra features attached to your loan. You should be able to find this information on your home loan statement, via online banking, or you can call your lender to find out. Ideally, you want to look for a new loan that will beat your old one in terms of rates, fees, and features.
2. Identify what you're looking for in a new loan
When you first took out your current loan, you may have wanted or needed features that you no longer need, like access to a physical bank branch. Work out what you like about your current loan, and what you can do without. For example, you may have taken out a package loan with a credit card and transaction account that you no longer need, which might be adding to the cost of the loan.
3. Compare home loans
This is the fun part. By logging in to your Credit Savvy account and going to our home loan comparison service you can enter the value of your property, the amount you are looking to refinance (the amount left on your existing loan), and the loan period. The results will show you a range of loans and display the monthly repayment for each (excluding fees), which you can compare with your current loan repayment.
You can then enter the details of these loans into our home loan comparison calculator against your existing loan. This will show you how much you could save in total over the life of the loan.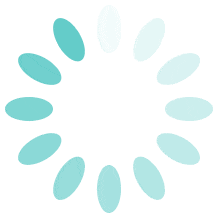 4. Know the costs
You should make yourself aware of any fees that you may need to pay to exit your current loan and factor these into your decision. These could include early exit fees, or break fees that apply to fixed interest rate home loans.
5. Talk to your current lender
Now that you know all there is to know about your current loan, and how much you stand to save by switching, call your lender and ask them if they can offer you a better deal on your home loan. It is not uncommon for lenders to drop rates and waive fees to retain customers. They may make you an offer that is just as good as the loan you are looking to refinance to.
6. Apply for your new loan
If you decide to move ahead and refinance with another lender, it is time to submit your application. This can usually be commenced online, and if you are refinancing with a new lender you may need to go through a similar process to when you applied for your original loan and supply:
Your name, age, address, contact details, proof of identity
Your employment history, income verification, your most recent Notice of Assessment from the Australian Taxation Office, or if self-employed, three years' worth of tax returns
A list of your assets, existing debts and expenses
Your superannuation details and statements showing evidence of savings
Information on the property
If you get to this stage of the process and are unsure if you are making the right decision, book a free appointment with an eChoice mortgage expert.
Remember, it's also a good idea to check and monitor your credit score and credit report before you submit your application. Bonus, you can do it for free at Credit Savvy!
7. House valuation
When your application to refinance has been conditionally approved, the lender may need to do a valuation on your property to confirm how much it is worth and if you are able to afford the new loan.
8. Approval and settlement
When your new loan has been approved, your new lender will notify your old lender so they can transfer your details and you may need to pay exit fees to your old lender.
Your new lender will send you all the necessary paperwork such as the mortgage contract and discharge forms. When you have signed the contract and settlement occurs, your old loan will be paid off with the funds from your new loan, and your home loan will now be refinanced.
To discuss whether refinancing is the right option for you, request a free appointment with an eChoice mortgage expert.
Want to learn more about refinancing? Head over to the Learning Hub for more tips and tricks.
Advertiser Disclosure
*Comparison rate is calculated based on a secured loan of $150,000 over 25 years. WARNING: This comparison rate is true only for the examples given and may not include all fees and charges. Different fees, terms, or a different loan amount might result in a different comparison rate.
#The maximum loan to value ratio (LVR) listed on the site may, or may not include the lender mortgage insurance (LMI) premium and therefore may be different from that published by the lender.
This is an information service only and any information displayed is not to be taken as a recommendation for you to take out a particular product. Where Credit Savvy displays credit products that you may be eligible for, this means that the lender has indicated that applicants must at a minimum meet this credit score as part of the product criteria. Credit Savvy does not take into account your objectives, financial situation or needs when displaying any products on its website.
Products shown are only a selection and not representative of all products in the market. All loan product applications are subject to the provider's credit criteria, approval and terms and conditions. Conditions, fees and charges may apply. Interest rates are subject to change and some products may have lower introductory rates which revert to higher rates after a set period of time. You should consider your own objectives, financial situation and needs, along with the product's terms and conditions, before making a decision to apply for a product. Once you click on a link or apply for a certain product you will be dealing with the provider and not us. We do not accept any liability in respect of any product from any provider.
The 'Sponsored Featured Product' is a paid promotional placement. Credit Savvy receives payment for displaying the products on its website. The display or order of products (including any 'Sponsored Featured Product') is not an indication of product ranking or suitability. Commercial arrangements we enter into with providers (including any payments we receive from them for displaying their products) and other factors may influence which products we display and in what order.
Credit Savvy endeavours to provide accurate information and no responsibility is taken for errors or oversights. The results from any calculations, such as indicative monthly repayments, are estimates only and should be used for general information purposes.
Credit Savvy recommends you seek independent financial advice and obtain your own professional legal and taxation advice before making an investment decision.