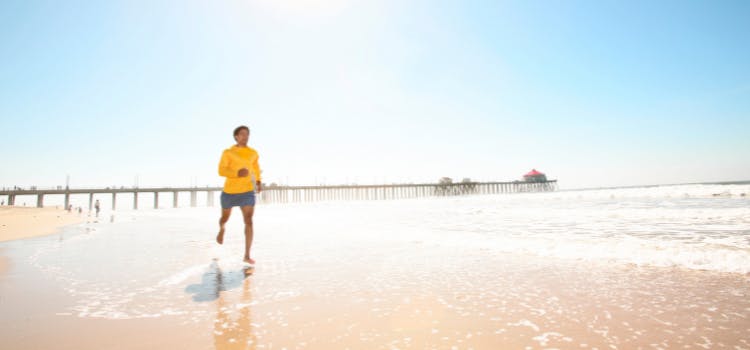 Should I care about my credit score in 2022?
Last updated: 03 February 2022
For those new to or in avoidance of adulting, the need for a credit score may seem a little, well…yawny. So, what exactly is a credit score and do you even need one in these COVID-ravaged times?
Three years ago when we were all still innocently blowing-out candles on birthday cakes and had no idea of the names of the other State Premiers (let alone what a 'Chief Health Officer' even was?), many Australians of working age would have been planning their next holiday or major 'toy' purchase. If they were home owners, perhaps they were contemplating the idea of doing some reno's around the house or even thinking about buying a new home.
Enter worldwide flu-like symptoms in late 2019 and our lives as we knew them were turned upside down. Here in Oz lockdowns were enforced, jobs were lost, families distanced, working from home the new norm, home schooling now a hideous reality, travel no longer possible, all reno plans halted and selling/purchasing a new home almost impossible. The priorities of our pre-COVID lives now a frivolous and distant memory, instead replaced with the goal of merely keeping our sanity intact.
As we slowly emerge from the heights of pandemic fear, are credit scores still relevant as we forge ahead into an uncertain 2022?
Credit scores 101
A credit score or credit rating is a number that depicts how creditworthy a person is. The higher the number, the better – you pose less of a risk to lenders as you are considered capable of servicing a loan. This number is calculated by analysing your credit file throughout your adult life. Let's face facts, credit providers are actually in the business of making money and they want said monies to be paid back, so a favourable credit score is part of the way they establish who is creditworthy, therefore ensuring they get repaid.
There are 3 main credit bureaus in Australia: Experian, Equifax and illion. Each agency calculates credit scores differently based on the entries on a person's credit file. If you have borrowed money and made regular, on-time repayments, you could expect a good credit rating. Sadly, if things have gotten on top of you and repayments missed regularly, your credit rating could be as low as the Prime Minister's approval rating.
Negative reporting was used in Australia until the  relatively recent introduction  of Comprehensive Credit Reporting in 2014, which lenders were able to review. The credit rating system is seen as a fairer indication of a person's credit history. Credit providers such as banks, utilities (gas, electricity and telcos) and other finance providers (ie. car financing) all consider your credit score as part of the assessment of any credit application.
But I don't use credit, I only use Buy Now, Pay Later?
The popularity of Buy Now, Pay Later (BNPL) doesn't look like slowing.
In fact, a recent Savvy Survey undertaken by Credit Savvy members, revealed that over 76% of respondents had used BNPL in the last 12 months.
Although the majority of BNPL providers are not part of the Comprehensive Credit Reporting system requirements, it is still considered a form of credit. These providers have their own criteria for assessing applications which may be beneficial for those with a limited or low credit score. On the flipside, making on-time repayments on a BNPL account will not help to improve your credit score. Therefore, if you're thinking the on-timeliness of your BNPL repayments deserves some kind of credit score recognition, you'll be sadly disappointed. If you don't make those BNPL repayments however, this could damage your credit score as it is linked to your credit or debit cards. A potential credit trap for young players…
Big purchases are not on the horizon for me, why should I care about my credit score?
With a booming property market in Australia making buying or taking the next step on the property ladder even more out of reach – does a solid credit score even matter? YES! It takes time to build a good credit score, so even if big purchases like a new house, a new car, or any other new credit applications aren't planned for you this year, you can take small steps to build a good credit score for the future. And that EV with all its' eco-friendliness could be yours eventually due to your excellent credit score!
Here's an example – a post-paid plan with your mobile service provider may be a great way to start building your credit score. However, it is always a good idea to check your credit score and credit report BEFORE you apply for any credit including with mobile phone companies or utility providers to check that it is accurate. This is where we can help! Find out what's on your credit report for free with Credit Savvy.
How do I spot identity fraud?
Keeping tabs on your credit score and your credit file is a proactive way of protecting your identity. It is important to review your credit file for unusual activity – if there is something you don't recognise, report it immediately. Scammers are rife at the moment, preying on people stricken with pandemic anxiety. Be alert!
COVID may have crept into our lives and our priorities might have changed, but it doesn't mean your credit score is no longer relevant. Now more than ever, we have been forced to grow up, put our big-person pants on (especially if you are emerging from your COVID enforced hibernation) and take control. Ensuring you are across your credit score will help you transition from that naïve pre-COVID dreamer, to the pandemic-weary, credit savvy consumer you need to become. Your credit score is therefore vitally important in 2022. Consider it the N95 face mask of the personal finance world – it will be your first defence when applying for a home loan when you want to!