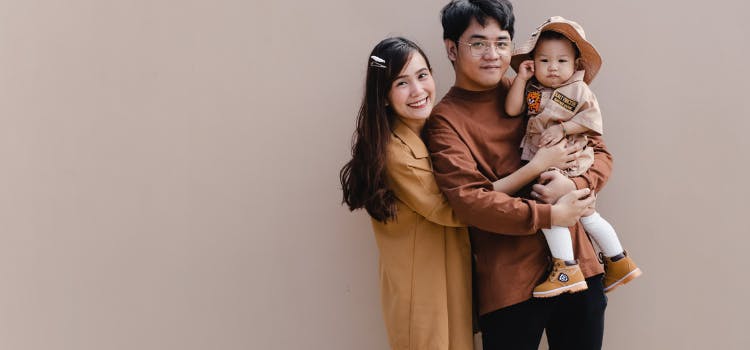 Raising a family while the cost-of-living rises – Member Journeys
Last updated: 09 March 2023
My husband and I have always wanted to have a big family. Raising our kids in our house, close together in age just like we grew up. We always thought about what we would name our children and how many children we would want to have.
When you think about raising your family you think about birthdays, holidays and other milestones. You also think about pancakes on Sundays for breakfast and trips to the beach. But we were constantly hit with the reality that things aren't the way they used to be when we grew up.
If we wanted to have more than one child, we would probably have to upsize our current property. We want to have a big backyard, somewhere for the kids to play and have their own space. But with how the market is currently, what would that mean for our repayments? How soon would I have to go back to work?
We felt that there were so many uncertainties, and we didn't know where to start. We knew that the mortgage would take up a big chunk of our budgeting considerations and so we wanted to know what our options were. This felt like a major roadblock for us, as there were also childcare costs, the constantly rising price of groceries and other day-to-day expenses that we would have to pay.
We needed to know what to save up for and what to prioritise. Knowing that we wanted to buy a new home we thought that is the goal we would try and save up for first. We still want to plan for holidays and a few staycations, but we knew that our home was our priority and therefore we tried to focus on that goal first.
We wanted to make sure we had a budget in mind. We knew that it would be inevitable to cut down on spending without having a strategy in place. The first thing was groceries; it always made the headlines. That is so easy to overspend and seems to be a big stressor for a lot of families. We did our research and knew that we had to buy in bulk and prioritise buying the specials. The biggest tip we found was to have a meal plan. Then we considered all the other items in our budget – holidays, clothing, gym memberships and car expenses.
But we still wanted to make sure we could consider our options for upgrading our house. I had heard that there were calculators that we could use to work out our repayments, and I was determined to work out our options. One day after dinner, I decided we should just sit and down and work out the numbers, no point in constantly avoiding it.
We found the Credit Savvy – Home Loan Repayment Calculator and decided to play around with some numbers. We found it really easy to use and gave us some piece of mind that we did have some room in our budget to upgrade but still keep the lifestyle that we wanted and the future that we planned for our family.
We now know we can focus on the exciting things, like what suburb we want to raise our kids in, what parks are close by and where our next holiday will be.