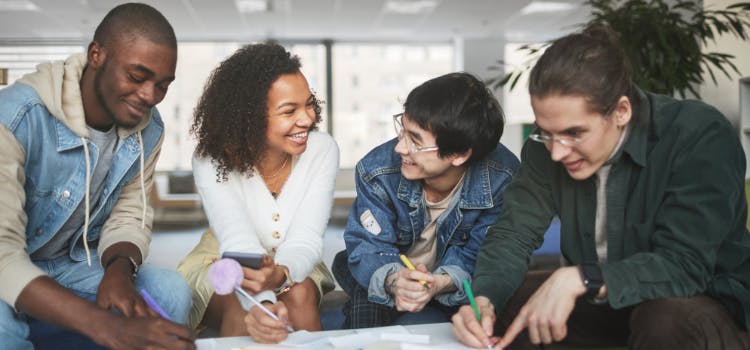 How Is Inflation Impacting Your Student Loan?
Last updated: 17 May 2023
Investing in yourself has just got more expensive.
Remember that loan you took out for your studies, or are currently taking out to assist with paying for your studies? Well, do you know how this loan is being impacted by inflation? Luckily for you, team Credit Savvy is here to help you understand the long-term impact to your financial life. 
Student debt, which is also commonly known as HECS-HELP, is indexed in line with inflation. The average indexation rate between 2016-2020 was sitting at less than 2 percent, however the almost three million Australians with a student loan will see a 6 percent increase in the size of their debt on June 1. 
Why this increase you ask? Well, this has directly been impacted by inflation, which has resulted in a higher indexation rate. Despite early signs of inflation slowing down, the rate will likely remain elevated for some time. 
In 2021, there was a change in fees encouraging students to study within specific fields that the government considered to have more work opportunities, however the cost for other degrees increased dramatically whilst some remain unchanged. Students looking to study to second degree or wanting to further their education with a Masters or PHD, now face the financial worry of paying off student loans for the unforeseen future. 
Student debts are paid off through tax returns once an individual's annual income hits $48,361. The repayment percentage starts at 1 percent and then increases with higher bands of income. For example, someone with an annual income of $60,000 will pay 2.5 percent of their income in repayments which equates to $1,500. 
Assuming an indexation rate of 6 percent is to be applied come June 1, $1,440 would be added to the "average sized" HECS debt of about $24,000, whilst $3,000 would be added to a $50,000 sized debt. In 2021-22, almost 280,000 people had debt of more than $50,000 which would mean $84 million in total would be added to these loan balances. 
Student debt is considered to be a "good debt" due to its cheaper cost, compared to traditional loans, and its ability to be paid off over a longer period of time. However, if you are in a position to pay it off earlier, this could be a great option to keep down your interest payments.