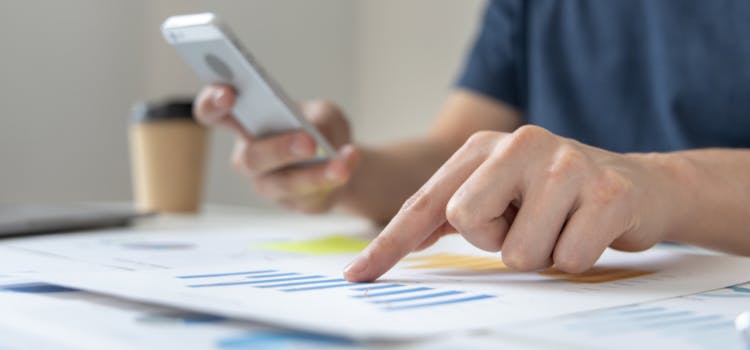 Financial Hardship Information changes – what you need to know
Last updated: 29 June 2022
From 1 July 2022, Financial Hardship Information (FHI) will be recorded on your credit report. This means that if you have a financial hardship arrangement with your lender, it will be shown on your credit report as part of your repayment history. Learn what these changes are, how they appear in your credit report and how they affect you.
What is a financial hardship arrangement?
A financial hardship arrangement between you and your lender adjusts the obligations on your loan, usually due to something which has impacted your ability to repay. You might request this agreement due to financial hardship from such events as illness, injury, unemployment or a relationship breakdown.
With your lender, you will agree to make reduced repayments to meet your loan obligations. Usually, this is for a short period of time while you're experiencing financial hardship (i.e., a temporary arrangement), or depending on your circumstances, can be for the life of your loan (i.e., a permanent variation).
What will change on 1 July 2022?
From 1 July 2022, your credit report will show any financial hardship arrangements that exist on your credit accounts. This applies to any credit accounts that are usually displayed on your report, like credit cards, home loans, personal loans and car loans.
On your credit report, your repayment history for these products will display whether or not you have met the individual requirements of your financial hardship arrangement.
For example, if you have agreed with your lender to pay monthly instalments of $1,000 instead of the usual $2,000 towards your loan, your report will show that your payment obligations are impacted by a financial hardship arrangement but that you have met your obligations.
Financial hardship information won't be available for most buy-now-pay-later products and your report won't contain the specific details or reason for the arrangement.
How does this impact my credit report?
Financial hardship information will be displayed on your credit report for 12 months. It is depicted by two different letters alongside your repayment history:
A – refers to a temporary financial hardship arrangement
V – refers to a permanent variation financial hardship arrangement
Your repayment history remains on your credit report for 24 months. It also uses a code to demonstrate how up-to-date you are with your payments:
0, or a tick – indicates your repayments are up to date (provided you meet the agreed terms of your hardship arrangement)
A number between 1 and 6 – indicates how many months your repayments are overdue
X – indicates your repayments are more than 6 months overdue
Any financial hardship arrangements you entered into prior to 1 July 2022 won't be included on your credit report.
Check out to see how your Credit Savvy credit report will show these changes.
How will financial hardship information impact me?
Now that financial hardship information is visible on your credit report, it shows other lenders you're proactively working to remedy your financial situation, rather than missing repayments altogether.
A credit provider will not be allowed to cancel your credit card limit because there is financial hardship information on your report. It's also good to know that the reason for your financial hardship arrangement won't be disclosed on your credit report, nor will it impact your credit score.
Lenders can help you address financial hardship. Don't hesitate to discuss your personal circumstances with your lender to see how you can work together to reach a suitable arrangement. Asking for assistance doesn't mean you won't be able to apply for credit further down the track.
Log in or sign up to Credit Savvy