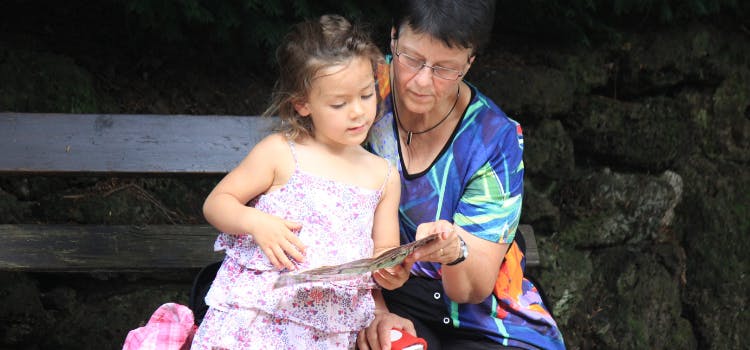 Credit Savvy Journeys – Elizabeth's Battle with Fraud
Last updated: 15 October 2022
My children always tell me online shopping is easier than battling the crowds at the department store. Although it doesn't come second nature to me, I persevered and ordered my granddaughter's birthday present from a reputable retailer online.
I was pretty chuffed with myself and it was surprisingly easy. But what happened next was a nightmare…
The first sign my identity was stolen
A few days after I ordered a train set for my granddaughter, I received an email from Australia Post stating they needed to confirm my credit card details before they sent my delivery. I thought it might be part of their verification process so I clicked a link in the email, typed my card details into the portal and put my wallet away. The package was delivered four days later with no issues.
I only realised I was in trouble when I received my credit card statement in the mail the following month. I have internet banking but I don't really use it, and much prefer receiving post. It said I had reached my limit that month and listed dozens of transactions, many of which I don't recall making. There were also unusual international fees added for purchases made overseas, which definitely wasn't me.
The hassle to secure my personal details
I called my bank and explained in a panic that I use this card sparingly and wouldn't have racked up such a big bill. After going through my transactions with the customer service representative, we realised the flurry of spending that I didn't make started the same week I bought that train set.
I blocked my account and cancelled my other cards too, in case they were also at risk of being used illegitimately. The bank issued me new cards but I had to wait over a week to receive them, so it was incredibly stressful to be without money.
I felt so embarrassed I thought the email really was from Australia Post. It said it was, but I called them and they explained I had been 'phished'. There were warning signs that I missed: the email didn't use my name, the sender email address had random numbers in it and Australia Post confirmed they would never ask a customer to enter their bank details through an unsecured link.
I've learnt how to protect myself from fraud
It's inevitable that I'll need to purchase things online again, it's just the current way of the world. And with that comes scams designed to steal someone's identity. After my initial shock, I've read up on ways to stay safe when I use my personal details online again.
Firstly, I know I need to be more vigilant when I receive emails asking for my bank details or address. Both the bank and Australia Post recommended I call them to confirm if they did send me any emails or texts before replying, just to stay on the safe side.
I also need to check my transaction history more often. If I noticed the unusual transactions on my card sooner, I wouldn't have lost so much money. The bank helped me download their app so now I receive real-time alerts when my card is used and don't need to wait for the paper statement in the mail.
Now that I have the awareness to be able to hopefully spot identity scams, I've also downloaded Credit Savvy so I can protect myself even further. Credit Savvy's SavvyShield feature allows me to put an instant block on my credit report if I ever lose my card or get scammed again (touch wood!). This means thieves can't take out new credit in my name and my credit score is safe while I get back on my feet.
The kids even think I'm savvy now, too!