Credit cards that could help you save
Last updated: 30 October 2018
When being asked why you use your credit card, would your answer be "to save money"? We are assuming quite unlikely. Most people usually associate credit cards to debt, interest and fees, but they sometimes forget that credit cards could also provide the ability to help you save money.
Whether you want to clear your debt, save on fees or cut down on interest costs, we narrow down the different types of credit cards currently in the market and their features that could help you save, even while you're spending.
Signup bonuses & reward schemes
Signup bonuses can range from cashback offers to bonus reward points you could use for airline tickets. This type of credit card usually comes with a few requirements you need to meet, such as spend a certain amount within the first few months of using the credit card to be eligible to receive the bonus.
Take advantage of 0% p.a. on purchases
Whether you're planning a family vacation or adding new furniture to the house, using a credit card with a 0% p.a. purchase rate on big purchases can help you break up the purchase into multiple payments and save money on interest. Remember to look out for the standard purchase rate following the promotional period.
Pay off your debt with a 0% p.a. balance transfer
If you're currently carrying a balance on a credit card with a high interest rate, you could potentially save money by transferring that balance to a credit card with a lower interest rate. Remember to look out for the balance transfer fee applied, the interest rate that the balance reverts to at the end of the promotional period, and to make sure to close off the existing credit card once the balance is transferred over to the new one.
$0 ongoing annual fee for the rainy days
If you're an infrequent user of your credit card and only use it in case of an emergency, then a no annual fee credit card might be a more affordable option to provide peace of mind that credit is there if needed but there won't be any fees for keeping the account open.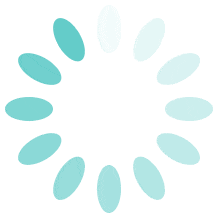 Choosing a credit card is not an easy task, as the right card for you will be dependent on what you need from the card and how you're planning to use it. Below are some helpful tips and articles to help you save further on your credit card costs:
Re-evaluate your spending habits and the use of your credit card
Read more on the 4 signs you should switch your credit card
Negotiate with your credit provider
If you are not considering changing your current credit card, there are other ways you can try to negotiate for a lower credit card interest rate and fees.
Research & compare
When looking at which card is the right one for you, consider how you are going to use the credit card and how you plan to pay off the balance each month. Always read the T&Cs before you apply so won't get caught out by the fine print.
Be a responsible borrower
Only borrow what you can afford and pay your credit card balance in full every month. Remember, each time you apply for a credit card, the lender can do a credit check on you. This will show up as an enquiry on your file and can impact your credit score. So, choose carefully and only apply when you need credit. Read more on questions to ask yourself before you borrow.
Advertiser Disclosure
This is an information service only and any information displayed is not to be taken as a recommendation for you to take out a particular product. Where Credit Savvy displays credit products that you may be eligible for, this means that the lender has indicated that applicants must at a minimum meet this credit score as part of the product criteria. Credit Savvy does not take into account your objectives, financial situation or needs when displaying any products on its website.
Products shown are only a selection and not representative of all products in the market. All loan product applications are subject to the provider's credit criteria, approval and terms and conditions. Conditions, fees and charges may apply. Interest rates are subject to change and some products may have lower introductory rates which revert to higher rates after a set period of time. You should consider your own objectives, financial situation and needs, along with the product's terms and conditions, before making a decision to apply for a product. Once you click on a link or apply for a certain product you will be dealing with the provider and not us. We do not accept any liability in respect of any product from any provider.
The 'Sponsored Featured Product' is a paid promotional placement. Credit Savvy receives payment for displaying the products on its website. The display or order of products (including any 'Sponsored Featured Product') is not an indication of product ranking or suitability. Commercial arrangements we enter into with providers (including any payments we receive from them for displaying their products) and other factors may influence which products we display and in what order.
Credit Savvy endeavours to provide accurate information and no responsibility is taken for errors or oversights. The results from any calculations, such as indicative monthly repayments, are estimates only and should be used for general information purposes.