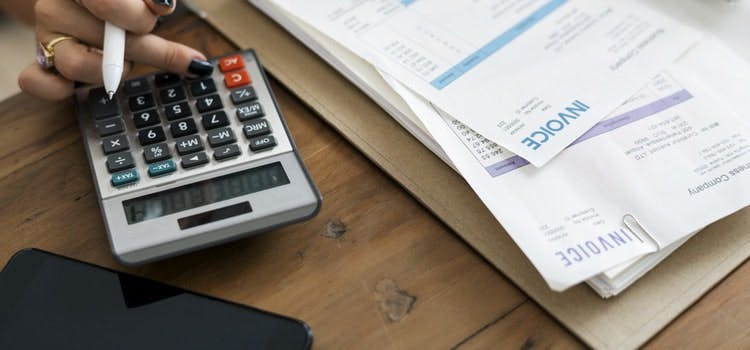 Common CCR Questions: How & when late payments hurt your score?
Last updated: 06 October 2021
Here at Credit Savvy, we get asked a lot of questions and as part of the Common CCR Questions series, we'll tackle a few common questions around late payments:
Q: How do late payments affect my credit score?
A: Many of us have made late or missed payments in the past and we can all agree it's not a pleasant feeling. A single missed payment could cost you a late fee by the company and potentially leave a black mark on your credit report, thus affecting your credit score.
With Comprehensive Credit Reporting (CCR), credit providers are able to record a late or missed payment on your credit file as part of your "repayment history information" when your payment is over 14 days late. Late payments can stay on your credit file for up to 2 years.
Remember, only your repayment history from credit providers who hold an Australian Credit Licence can be recorded. This includes banks, building societies, credit unions, credit card companies, and some payday lenders but not telecommunication or utility companies.
This doesn't mean you can care less about repaying your phone or energy bills on time, as any late payments can incur a late fee with the company, plus if these late payments are over $150 and more than 60 days overdue, they can be classed as "defaults" on your credit report.
Both late payments and defaults have a negative impact on your credit score, but defaults are potentially more damaging to your credit reputation, as it can stay on your credit file for up to 5 years regardless if you have already settled it, making you less attractive to lenders as long as it remains on your file.
Q: How do I check if my payment was late?
A: Take a look at your account statements to see when your payment was due and when the payment you made was received by your lender (sometimes shown on your statement as "credited") – this is the date that counts. If the payment was received by your lender on or before the due date, then the payment will be shown on your credit report as being paid on time.
Q: What happens if my payment was late?
A: If you missed a payment, the most important thing to do is to bring the payments up to date and then continue to make all payments on time going forward. 
Missing one credit card bill or one loan payment by more than 14 days is not a serious delinquency, however, a series of missed payments could indicate to lenders that you're in financial stress which in turn can affect your ability to obtain credit in the future.
Based on recent analysis conducted by our partner credit reporting body, Experian, missing a credit card payment for the first time could lead to a 22% decrease in your score, a 26% decrease if you miss 2 repayments, followed by a heavy 42% drop by missing 3 or more repayments in the last three months.
One of the benefits of CCR is that your repayment history information will be recorded on file whenever you make a repayment on time, making one missed payment is less concerning to lenders when it's shown against multiple payments that are marked as 'paid'.
Q: How do I prevent late payments in the future?
A: As outlined above, the consequences of not making your repayments can be significant depending on your situation. Therefore, it pays to be diligent in making your repayments on time, every time. Set up direct debits and reminders on your calendar or download these essential apps to help you stay on top of your finances.
If you are currently struggling with your repayments, speak to your credit provider straight away, as they could arrange a more flexible payment plan to help borrowers experiencing financial hardship. 
Q: What do I do if the repayment history information on my credit report is incorrect?
A: As always, if there are any incorrect listing on your credit report, first contact the organisation that provided the incorrect detail, if they do not resolve the issue, you can also reach out to Experian and follow their correction process.
It's essential that you find out exactly how late payments are affecting your credit reputation and how you plan to get your finances back on track. To get you started, sign up for your free credit score at Credit Savvy!
Want to learn more about CCR and how it could affect you? Head over to the Learning Hub to get the latest information today.