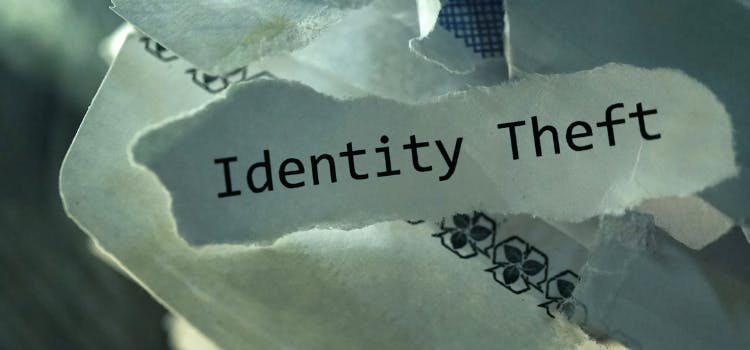 Our battle against identity fraud: tips & solutions for protection
Last updated: 10 June 2022
What is identity fraud?
Identity fraud, also known as identity crime or theft, occurs when criminals use your personal information wrongfully. Criminals can pretend to be you and access your bank accounts, make purchases or apply for credit in your name.
As one of the most common crime types in Australia, identity crime causes emotional and financial stress to its victims. While it may not have happened to you, chances are you know someone that has suffered the effects. They might also have not deemed the crime significant enough to report, or knew how to report it.
In a 2021 survey of identity crime by the Australian Institute of Criminology (AIC), 19% of respondents had experienced misuse of their personal information in their lifetime. 78% of respondents who reported victimisation in the past year also experienced a financial loss as a result. The estimated annual cost to individuals, businesses and government agencies exceeds $3.1 billion.
Identity theft can also escalate to major crimes such as tax fraud, money laundering and hiding the real identities of organised crime members.
While it can be impossible to eliminate the chance you could fall victim to identity fraud, there are simple ways to reduce the likelihood.
How does identity fraud happen?
Anyone can fall victim to identity fraud.
We conduct a lot of our lives online, whether it's emailing, making purchases or sharing on social media. Your online activity creates a digital footprint that hackers can use to access your private information, especially over an unsecured network. Cybercriminals are stealth and can create realistic phishing scams, impersonate others and make copies of confidential data without being detected.
Something as simple as losing your wallet or recycling a paper bank statement can also put you at risk. Physical theft, skimming ATMs and rummaging through garbage bins are all methods that criminals can use to steal someone's identity.
Criminals thrive on complacency and that's why it's vital to take responsibility for securing your personal information both online and offline.
What are the signs of identity fraud?
You might not realise you've fallen victim to identity theft straight away, so it's important to keep an eye on your email inbox, bank statements and transaction history to spot irregularities. Things to look out for include:
Unexpected emails confirming purchases or subscriptions you didn't make
Unfamiliar banking transactions or direct debits
A new credit enquiry or loan on your credit report that you didn't authorise
Emails or text messages alerting you to account logins from a new device
Unexpected mail or bills for new accounts you didn't open
Your expected mail (including bills and statements) stop arriving in your letterbox
How can you help prevent identity fraud?
In the AIC's 2021 survey, 91% of respondents reported changing their behaviour as a result of their identity victimisation. Luckily, there's no need to wait to change the way you protect your private information.
Keep your details safe by implementing these changes:
Track your credit score and keep an eye on your credit file. Credit Savvy offers free monthly score updates and credit report monitoring.
Review your financial statements for unauthorised transactions and ask your bank to send them electronically, rather than in the mail. If something looks amiss, contact your bank.
Change your passwords regularly, and especially after a data breach. A complex password can be a 'passphrase' which uses multiple words in a random order that are difficult to guess. Explore these handy tips from the Australian Cyber Security Centre to learn how to set passphrases.
If it's available, set up multi-factor authentication on your accounts. This offers an additional form of protection to allow login access, like your fingerprint, a PIN or secret question.
Shred documents containing your personal information before throwing them out and destroy old licences, cards and passports.
Redirect your mail when taking an extended holiday or moving house. Unoccupied letterboxes and residences can be a target for thieves.
Be mindful of the information you share online and on social media, like your date of birth, phone number and location when tagging photos.
Do your due diligence before offering your information to people or third parties and ask why they need it if it's requested.
Only purchase products or access your bank accounts using your own phone or laptop, and make sure they're updated with the latest anti-virus software.
What should you do if you're a victim of identity fraud?
Despite your best efforts, you may still be targeted by identity thieves and have your information or money stolen. Don't worry – help is available. If you suspect identity fraud:
Use Credit Savvy's SavvyShield (available in the Credit Savvy App) to place a ban on your Experian Credit Report straight away. This will block unauthorised credit checks for 21 days, preventing fraudulent credit applications.
Contact your bank immediately for advice. Most banking apps also allow you to freeze or cancel your cards in just a few taps.
Report identify theft and other forms of cybercrime through ReportCyber. Your report will be passed to the police for assessment.
How can you learn more about identity fraud?
There are plenty of trusted online resources that can help keep your personal identity safe.