Big bank or small mortgage lender – What's the difference?
Last updated: 30 September 2019
If you've been researching the home loan market you may have seen a few brands and logos you aren't so familiar with and they may have even appeared next to some pretty tasty looking rates.
So, who are they?
These providers can include:
Smaller banks – We all know the names of the Big 4, but there are other banks that also provide home loans. These can include smaller banks, international banks, mutual banks, and neo-banks.
Non-bank mortgage lenders – You don't need to go to a traditional bank to get a home loan. There are plenty of alternative non-bank lenders, such as credit unions and lenders that specialise in home loans.
Online-only lenders – These lenders operate purely online. They don't have any physical locations or branches.
Are small lenders worth considering?
Whether you take out a home loan with a smaller lender will depend on your personal situation and what you're looking for in a home loan.
If you are worried about the stability of a smaller lender, many of them have either a big bank or company backing them and some offer white-labelled products from larger brands.
When considering a lender, you should always do your research, check their website and make sure they have an Australian Credit Licence (ACL), and read reviews from their customers to get an idea of their products and service.
What do they offer?
If you've seen a smaller lender out in the market promoting their home loans, you've probably noticed they tend to offer very competitive rates and features for loans that are similar to the big banks.
Credit unions are customer-owned and profits are not their ultimate aim, so you'll often see they offer products with lower rates, with all the features you would see from a traditional bank. They may also be more flexible with their lending criteria and also emphasise customer service.
Similarly, online lenders don't have as many overheads as the big banks since they do not have any physical branches. This allows them to offer competitive products with lower interest rates, while providing their customer service online or over the phone.
What don't they offer?
Because of their size, the big banks often support a wide variety of products and can also offer bundles or packages (where they provide credit cards, savings accounts, insurance or other products bundled with a home loan). This allows them to provide a discount on their services, which the smaller lender may not be able to match. This can be particularly helpful if you prefer to have all your banking needs with one provider.
As previously mentioned, the big banks have a large branch network, so if you prefer face-to-face communication or you live in a remote location, you should consider this feature as part of your selection process.
Whoever you are considering taking a home loan with, you should always ask whether you are getting the best deal you can.
The bottom line
Whenever you consider applying for credit, remember to do your research, speak to friends and family, compare offers, and make sure your credit score is in tiptop shape before you begin the application process.
Ready to start comparing home loans? Here are a few to get you started: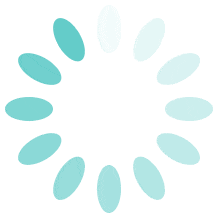 Want to read up on all things home loans? Head over to the Learning Hub for the latest news & updates today.
Important Information
*Comparison rate is calculated based on a secured loan of $150,000 over 25 years. WARNING: This comparison rate is true only for the examples given and may not include all fees and charges. Different fees, terms, or a different loan amount might result in a different comparison rate.
#The maximum loan to value ratio (LVR) listed on the site may, or may not include the lender mortgage insurance (LMI) premium and therefore may be different from that published by the lender.
Products shown are only a selection and not representative of all lenders or products in market. All product applications are subject to the provider's credit criteria, approval and terms and conditions. Conditions, fees and charges may apply. Interest rates are subject to change and some products may have lower introductory rates which revert to higher rates after a set period of time. You should consider your needs, along with the product's terms and conditions before making a decision to apply for a product.
Once you click on a link or apply for a certain product you will be dealing with the provider and not us. We do not accept any liability in respect of any product from any provider.
This is an information service only and we do not provide advice or take into account your personal circumstances, financial situation or needs. The display or order of products (including any 'Sponsored Featured Product') is not an indication of product ranking or suitability or a suggestion or recommendation based on your personal information, requirements or eligibility. Commercial arrangements we enter into with providers (including any payments we receive from them for displaying their products) and other factors may influence which products we display and in what order. The 'Sponsored Featured Product' is a paid promotional placement.
Credit Savvy endeavours to provide accurate information and no responsibility is taken for errors or oversights. The results from any calculations, such as indicative monthly repayments, are estimates only and should be used for general information purposes.
Credit Savvy recommends you seek independent financial advice and obtain your own professional legal and taxation advice before making an investment decision.