Big bank or online P2P lender – What's the difference?
Last updated: 10 October 2019
Are you thinking of getting a personal loan or a car loan, but unsure whether to go with a bank or an online Peer to Peer (P2P) lender? We explain what you need to know about P2P lenders and what they offer to help you decide which option is right for you.
What is P2P lending?
It is essentially an online marketplace platform, connecting people who want to borrow money, with people who want to lend or invest money. The P2P lender sits in the middle as the intermediary and makes their money by charging fees to both parties. Without the traditional overheads of the big banks and other lenders, these platforms can often offer highly competitive rates.
Learn more about P2P lending basics here.
What do P2P lenders offer?
Most P2P lenders operate online and offer a fast application process with no need to book in face-to-face appointments. This allows them to cut down the approval process significantly, meaning you don't have to wait weeks to receive approval. Again, with their low overheads, they're able to provide more competitive interest rates than what the mainstream banks can generally offer.
These online lenders utilise credit scores as part of their credit assessment process to attract creditworthy borrowers who're looking for competitive rates, meaning if you have an excellent credit score, you could have a higher chance of getting a lower interest rate on your loan.
Read more on how P2P lending can work for your credit score.
On top of that, some P2P lenders also offer a pre-application personalised rate check that helps check your interest rate based on the financial information you've provided – all without affecting your credit score, so you can confidently shop around to find a personalised rate with an online lender you're happy with.
Haven't checked your credit score yet? You can get yours for free at Credit Savvy.
What don't they offer?
Many P2P lenders only offer unsecured personal loans with maximum loan amounts lower than the banks as well as shorter loan terms too. They also don't have a physical branch so if you prefer face-to-face communication, you might need to reassess if this type of lender is right for you.
Things to consider
As part of your research and lender selection process, it's important to look into every aspect of the chosen P2P lender to assess how the platform operates, whether they hold an Australian Credit Licence, how transparent they are with their fee and rate information and their customer service reputation.
If you're ready to start comparing personal loans, here are a few to get you started: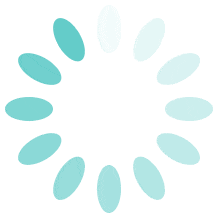 Want to learn more about personal loans? Head over to the Learning Hub and get started today.
Advertiser Disclosure
~Comparison rate is calculated as indicated. WARNING: This comparison rate is true only for the examples given and may not include all fees and charges. Different fees, terms, or a different loan amount might result in a different comparison rate.
This is an information service only and any information displayed is not to be taken as a recommendation for you to take out a particular product. Where Credit Savvy displays credit products that you may be eligible for, this means that the lender has indicated that applicants must at a minimum meet this credit score as part of the product criteria. Credit Savvy does not take into account your objectives, financial situation or needs when displaying any products on its website.
Products shown are only a selection and not representative of all products in the market. All loan product applications are subject to the provider's credit criteria, approval and terms and conditions. Conditions, fees and charges may apply. Interest rates are subject to change and some products may have lower introductory rates which revert to higher rates after a set period of time. You should consider your own objectives, financial situation and needs, along with the product's terms and conditions, before making a decision to apply for a product. Once you click on a link or apply for a certain product you will be dealing with the provider and not us. We do not accept any liability in respect of any product from any provider.
The 'Sponsored Featured Product' is a paid promotional placement. Credit Savvy receives payment for displaying the products on its website. The display or order of products (including any 'Sponsored Featured Product') is not an indication of product ranking or suitability. Commercial arrangements we enter into with providers (including any payments we receive from them for displaying their products) and other factors may influence which products we display and in what order.
Credit Savvy endeavours to provide accurate information and no responsibility is taken for errors or oversights. The results from any calculations, such as indicative monthly repayments, are estimates only and should be used for general information purposes.