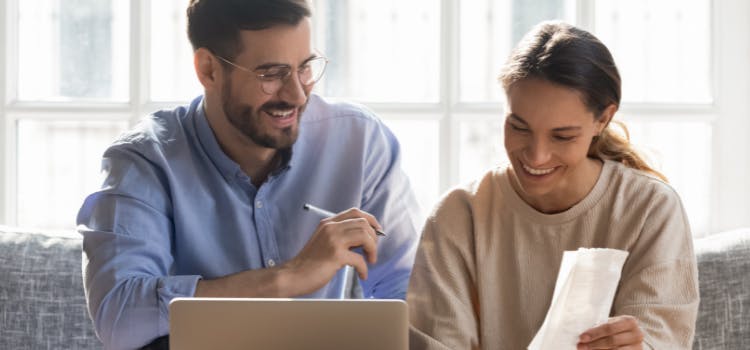 5 reasons to refinance your home loan
Last updated: 10 May 2022
With the official cash rate now on the rise for the first time in 10 years, it could be the right time to do a home loan health check on your existing mortgage. We've heard all the excuses not to refinance: it's too hard; it'll take too long; I won't save that much. So, the Credit Savvy team have put together 5 big reasons why you should consider refinancing your mortgage.
1. Lock in a favourable rate
If your home loan is a few years old, it might be worth reviewing the conditions of your interest rate. You may have chosen a variable interest rate when the base interest rate was so low. However, with interest rates tipped to continue rising, it's a good time to remind yourself of the conditions of your variable interest rate or consider moving to a fixed rate if you are keen to have predictable repayments.
2. Your fixed or interest-only rate is expiring
Fixed rates and interest-only rates are only available for a set amount of time, typically up to 5 years. Once that introductory period has expired, your rate will often revert to the standard variable rate of that home loan (which is often much higher). This is a great time to reassess your home loan and consider refinancing to get a better deal.
3. Consolidate your other debts
If you've got multiple debts on the go, consolidating them all into your mortgage could help you better manage your repayments. Instead of multiple repayments at different times of the month, you could pay them all at once as part of your home loan repayment. As an extra bonus, the interest rate that you pay on your home loan is often much lower than the average interest rate on a personal loan or credit card.
However, beware of consolidating debts that will be paid off soon. For example, if you have a personal loan with a small balance remaining and you can pay it off in the next few months, you may not want to consolidate it into your mortgage. The loan term of your mortgage is often much longer so you may end up paying more in interest in the long run. Do the calculations to check which scenario will work for your personal financial situation.
4. Renovations
If you're planning to renovate your home, you could potentially refinance your home loan and borrow extra to cover the cost of the renovations. Just be sure that this increased loan amount doesn't also increase your loan-to-value ratio (LVR) to the point where you'll need to pay Lenders Mortgage Insurance (LMI).
Remember, there are a variety of ways to pay for your renovations: using your savings, increasing your current home loan or redrawing any extra repayments you've already made. Do your research to find out the right option for you.
5. You need more (or less) extras
Your mortgage is a long commitment and your circumstances are likely to change throughout the course of a 30-year loan term. If you need more extras (such as an offset account or redraw facility) or you want to downsize to a basic, no-frills home loan, you could consider refinancing so that your home loan matches your new needs.
Now that you've read about the reasons to refinance, check out our article about the reasons not  to refinance.
Want to learn more about refinancing? Go to the Learning Hub and get started today.